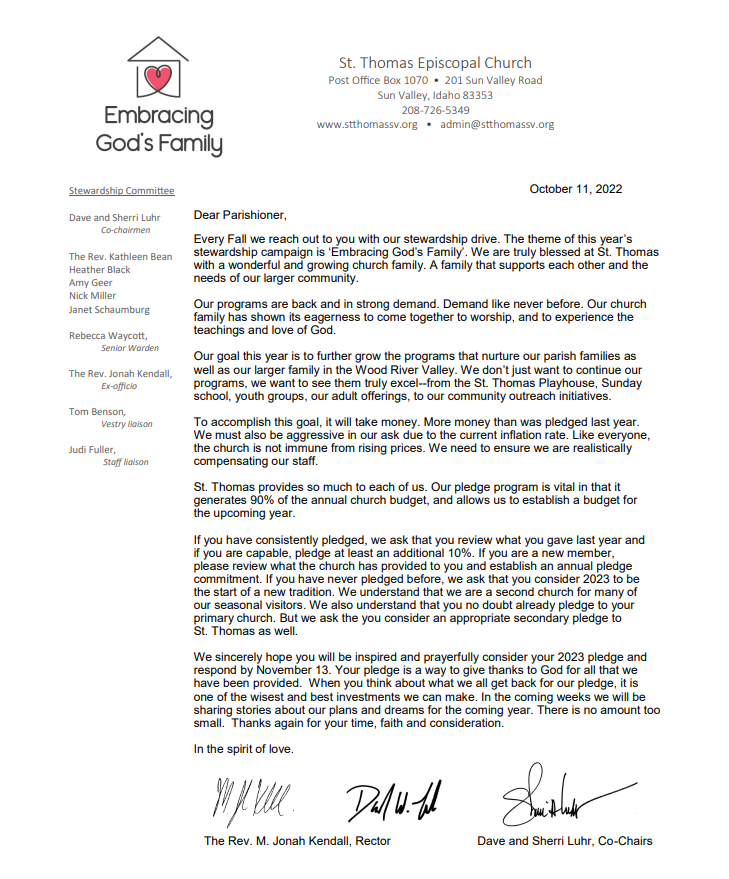 What are the expectations for giving at St. Thomas?

St. Thomas expectations are for membership participation in four areas:
finding a meaningful ministry through which to share his or her talents
attending regularly at church worship
practicing personal devotion
giving financially
Hence, each parishioners participation in the annual giving campaign is one of the expectations of membership.

There is no standard monetary amount to be given. Each household needs to discern what is genuine. Although, the national church sets the tithe (a percentage of one's income, most often ten percent) as the "standard of giving" for Episcopalians, God's standard is different. God looks for generosity, for people to give with grateful hearts. Hence, the amount of one's pledge will depend upon one's sense of gratitude, bounded or course by expected income and other financial resources.