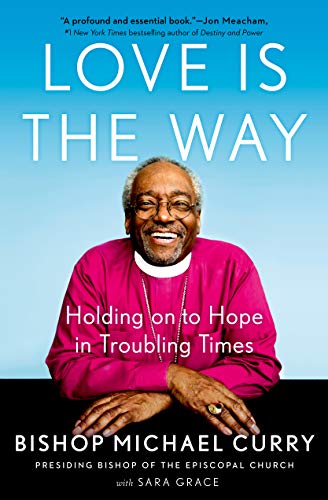 RECTOR'S DISCUSSION GROUP
Love is the Way: Holding on to Hope in Troubling Times
By Bishop Michael Curry, Presiding Bishop of the Episcopal Church
In his book, Bishop Curry offers a message of hope in the redemptive power of love and offers a roadmap for living the way of love, illuminated with stories from his own life's journey. Through the prism of his faith, ancestry, and personal journey, Love Is the Way shows us how we have come this far by faith, and it shines a light the long way that lies ahead of us in addressing the deep divisions in the world today.
This winter please join the Rector's Discussion Group for a study of Bishop Curry's book. Gatherings occur via zoom at 12pm on Wednesdays. Please contact Judi Fuller in the office if you need assistance obtaining the book. The schedule is as follows:
March 1, Session 2
Read Chapter 3: Making Do and Making New, and Chapter 4: What Desmond Tutu and Dolly Parton Have in Common.
March 8, Session 3
Read Chapter 5: Love's Call – and Love's Calling, and Chapter 6: It's Not Easy.
March 15, Session 4
Read Chapter 7: Leave No One Behind, and Chapter 8: When the Spirit Reworks You.
March 22, Session 5
Read Chapter 9: The Real E Pluribus Unum, and Chapter 10: The Great Relationship Revival.
March 29, Session 6
Read Chapter 11: The Still More Excellent Way, and Chapter 12: Hope, Help, and Healing.